ChromoFit–Natural Agriculture
Patent NO.:TW1668256B
Product:
Type

Item Code

Application

ChromoFit Film

PF-HAV
PF-HAR
PF-H

Leafy vegetables
Fruits and vegetables
Heat insulation

ChromoFit Net

PN-HAV
PN-HAR

Leafy vegetables
Fruits and vegetables
Climate change, problem of global warming, thunder storms… Are these factors leading to global food scarcity? ChromoFit Film, an efficient solution for better crops yield. ChromoFit Film keeps plantation away from over-heat, crops absorb the suitable UV wavelength to their growth, plantation yields and nutrients enhanced would enlarge significantly .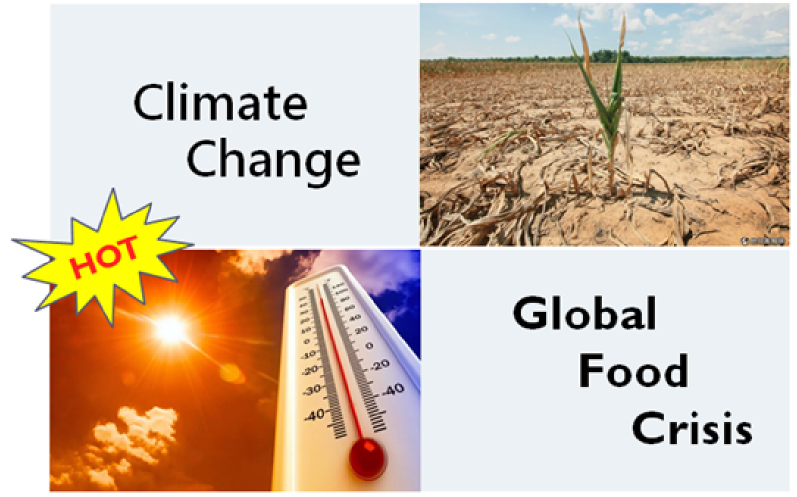 Advantage: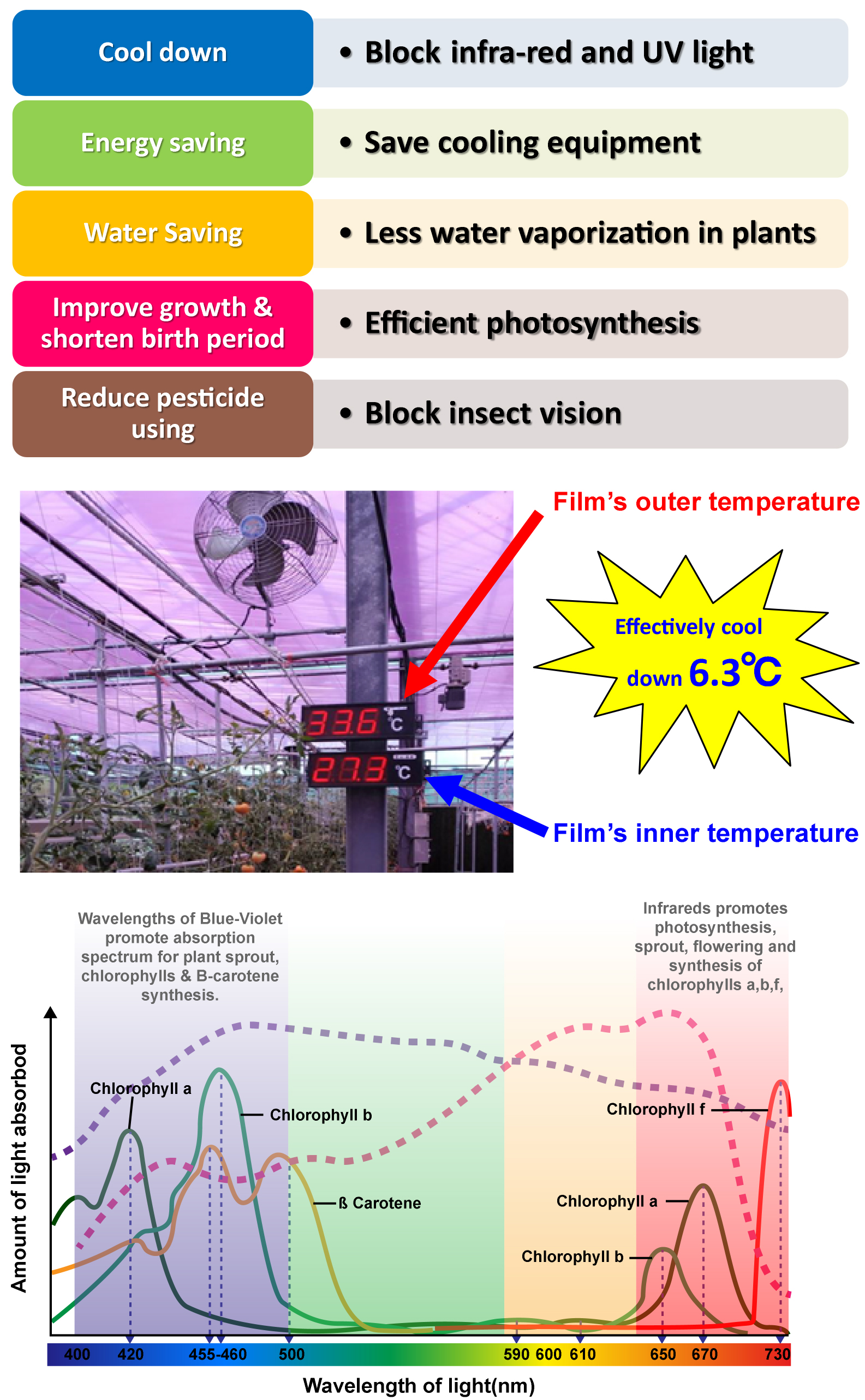 Comparison:
Pest Test: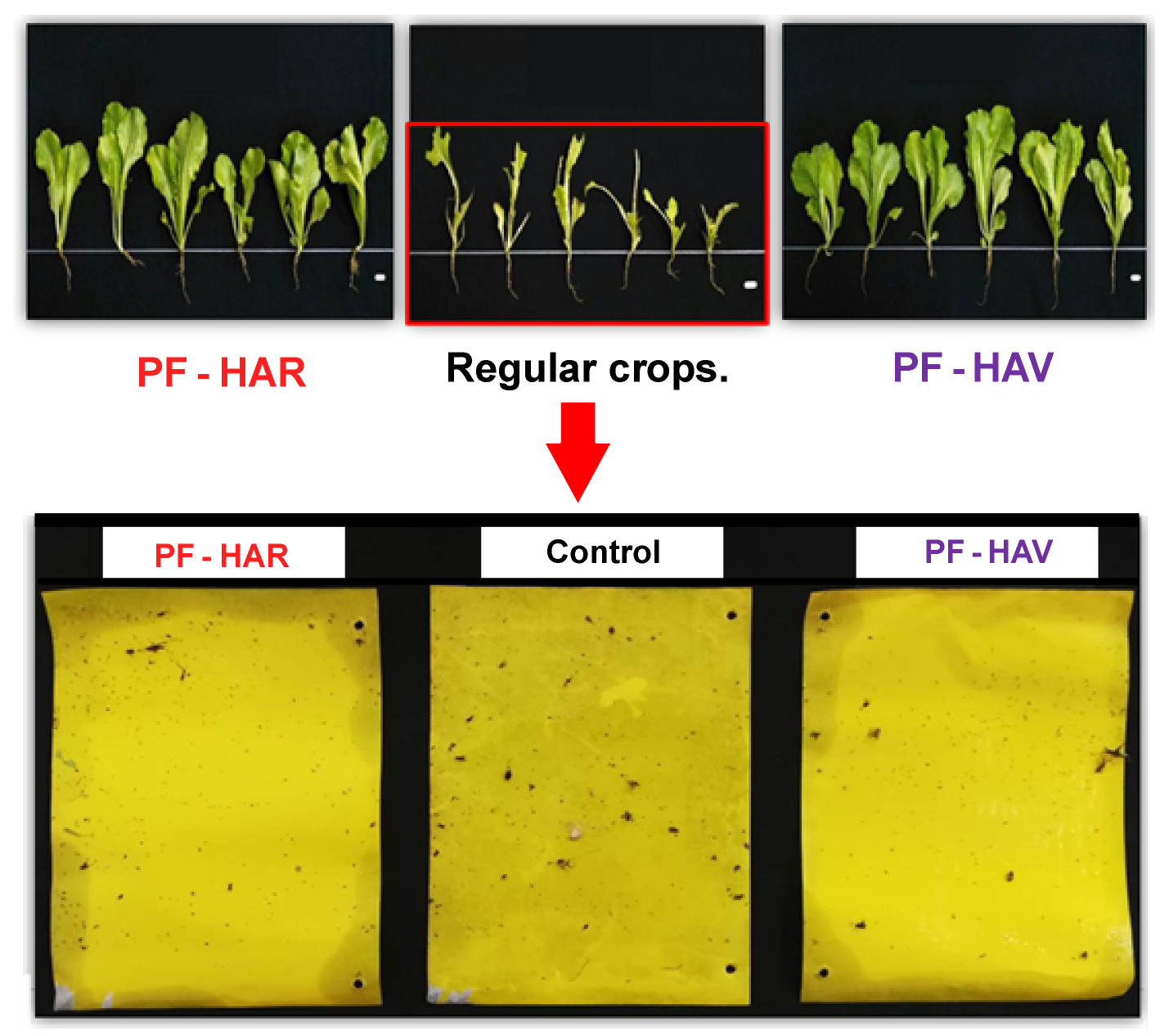 Achievement:
Planting Bell Pepper during June ~ August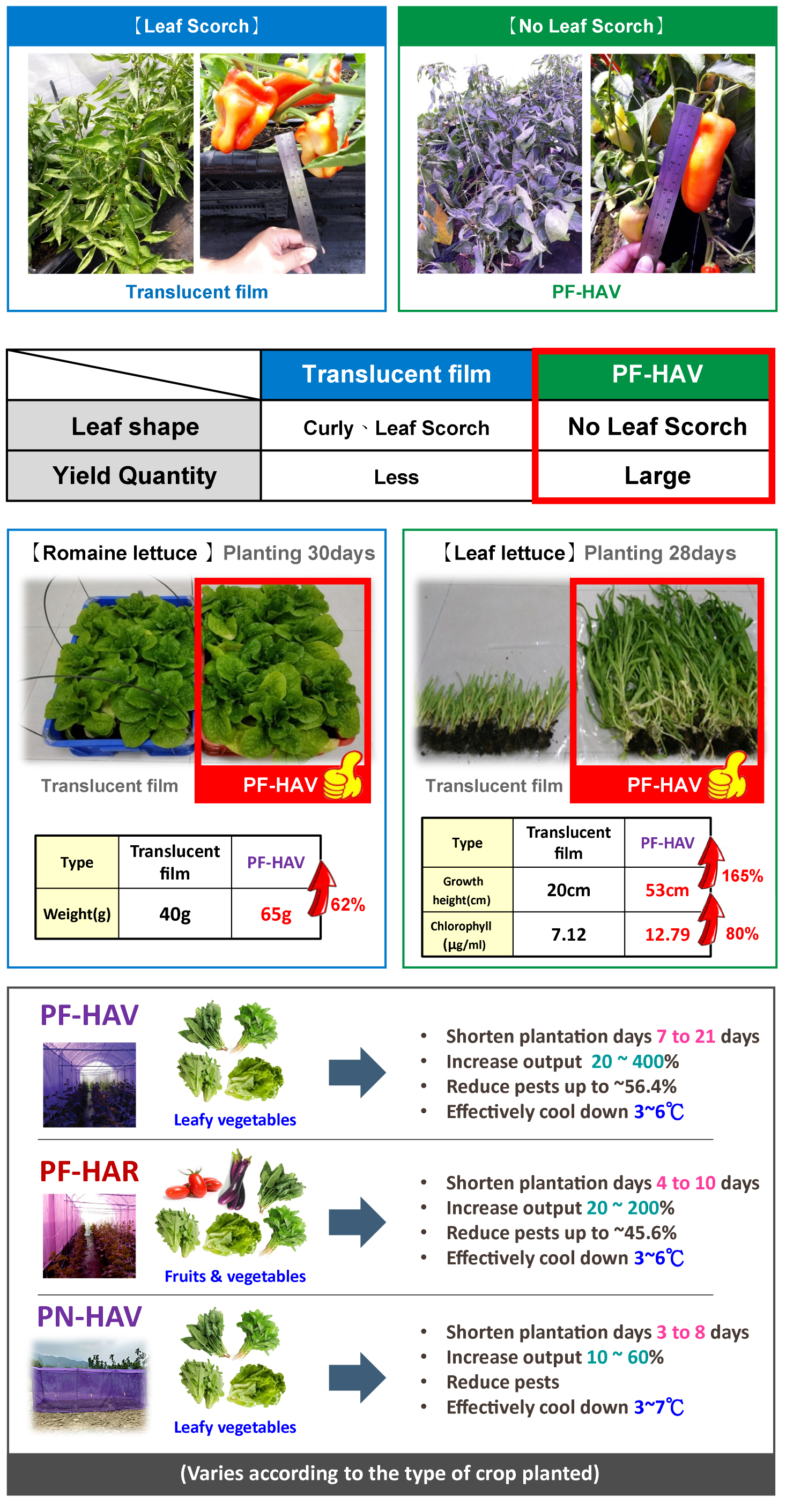 ©Copyright RAINBOW PIGMENT CO.,LTD. All rights reserved.